Planning Ahead
Making decisions, changing the care location, managing finances and the legal situation.
Health and care professionals have a legal responsibility to always assume an individual has the capacity to make a decision themselves, unless it is proved otherwise through a capacity assessment. You can only make a decision for someone else if all practical steps to help them to make a decision have been taken without success.
Watch the video below for more information on the Mental Capacity Act:
---
Lasting Power of Attorney (LPA) If the person you care for is 18 or over and has their mental capacity, they can apply for an LPA to handle their personal welfare or financial matters. They appoint an attorney, who can make decisions on their behalf. There is usually a fee to register an attorney, but the applicant exemption.
Watch the video below for details on making an LPA
You can download the forms and instructions by following this link: Click here. 
---
Appointing a deputy When a person lacks capacity to make decisions about their health, welfare or finances, you can apply to be a deputy for all,or some of these decisions. You must be 18 or over and assessed as having the relevant skills. To apply contact the Court of Protection.
0300 456 0300
www.gov.uk/government/organisations/office-of-the-public-guardian
customerservices@publicguardian.gsi.gov.uk
Other contacts who can help with information, advice or the paperwork:
Norfolk Carers Advice Line
0808 808 9876  
---
MIND
0300 466 6463
www.mind.org.uk
legal@mind.org.uk 
---
Age UK Norfolk
0300 500 1217
---
An advance decision This gives the person an opportunity to make decisions now, about specific treatments they may not want to receive in the future. It is legally binding.
An advance statement This gives the person the opportunity to set out, verbally or in writing, any wishes or values they hold so that these are taken into account by the people who are looking after them. For example: diet, lifestyle or religious views. This is not legally binding.
NHS choices
www.nhs.uk/Planners/end-of-life-care 
---
Changing the care location If the person you are caring for needs to move into independent, residential, nursing or sheltered housing, there are a number of considerations, including what they want and need.
Here is a useful checklist for changing care accommodation. You can also call our Advice Line.
Ask about:      
What the cared-for person feels that they want and need, if they are able to express these.
Your needs as a carer and the amount and type of care you want to, or are able to, provide in the future.
Advice from the cared-for person's social worker or health worker e.g. GP.
The cared-for person's health needs.
The cared-for person's physical needs e.g. how mobile they are, and the extent to which they can cope with day-to-day living; shopping, washing, cleaning, personal care.
How near, or far away, from their existing location the cared-for person wants, or needs to live.
The cared-for person's social needs for friendship, activities, leisure enjoyment
Who you, and the cared for person, can talk to about options e.g. GP, social worker.
Types of accommodation e.g.; sheltered housing, nursing home, shared room in a private house.
Whether you can go and have a look in advance
What's provided – and how much it will cost.
Whether a care home meets quality standards.
Your legal rights.
You can download Your Guide to Care and Support for Adults here:
---
What happens to the person you care for if you die? 
It can be hard to think about this, but there are a number of considerations, such as,  for example, whether and what financial provision you may make for them and what their care arrangements might be.
There are a number of agencies that can help with financial matters:
Making a Will Trust:
Scope have details on making a Will Trust:
https://www.scope.org.uk/support/families/will-trusts   
Money Advice Service have details on setting up a trust:
https://www.moneyadviceservice.org.uk/en/articles/setting-up-a-trust
---
You can also find information about Trusts on the Government website:
https://www.gov.uk/topic/personal-tax/trusts
---
Listen here to Mark Neary's story:
http://www.bbc.co.uk/programmes/p059bjrf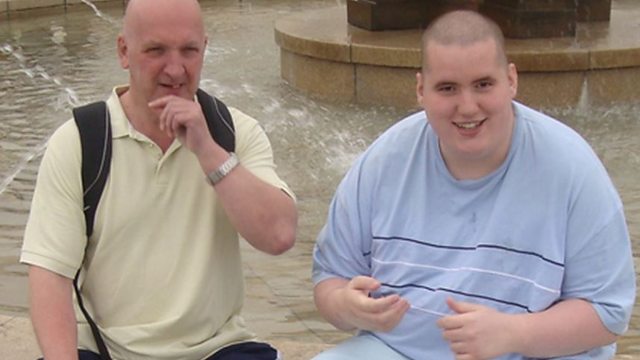 ---
Care and support plans 
Norfolk County Council can provide an assessment of your needs and those of the person you are looking after.  This will include a plan as to what the care arrangements might be should you be unable to continue caring:
Norfolk County Council has details on assessment care and support needs;
https://www.norfolk.gov.uk/care-support-and-health/care-and-support/what-happens-at-an-assessment
See the section on this website about the  Carers Assessment. 
---
Care and Support plans for Children  and Young People
A care and support plan is a good way to ensure that if you fall ill and are unable to care for your child, or if you die, your child will be properly looked after. Even if you have made arrangements for emergencies, it is essential to make an emergency care plan for your child's care, especially if they have complex needs.
The care plan should include your child's details, medical requirements and contact names and numbers in case of an emergency. Your local authority will help you develop an emergency care plan when they carry out an assessment for your child under the Children Act.
Norfolk County Council can help:
0344 800 8020
Request a Care Plan assessment on-line:
https://online.norfolk.gov.uk/EHCPform/(S(hl2hrrirugibxley35dr2vut))/Default.aspx   
---
Norfolk SEND Partnership offer information and advice to children, young people and parents/carers about special educational needs and disabilities (SEND).
www.norfolksendpartnershipiass.org.uk/index.html 
---
Palliative care services aim to make the end-of-life for people affected by life-limiting illness as comfortable as possible. They include end-of-life services for people in the last year of their life.  You can talk to the cared-for person's GP, or other health or social care professional, about their needs. Norfolk Carers Advice Line has details about palliative care services, including local hospices. 0808 808 9876.  Links to some hospices in Norfolk are below:
East Anglia's Children's Hospice (EACH)
---
An Advance Care Plan is designed to help people prepare for the future and write down their preferences and priorities for care at the end of life. The plan, called a "Thinking Ahead Yellow Folder", is kept in the house for reference. It can be shared with the people looking after the cared-for person, and their GP, or other health or social care professionals, so that they know the person's preferences for their care.
You can get a copy from your GP or District Nurse
www.greatyarmouthandwaveneyccg.nhs.uk/bereadyforit  
Download your copy – Click on the cover below.
These people can also help the person to complete the plan:
Solicitors for the Elderly provide impartial advice.
www.sfe.legal
The Dying Matters website holds a wealth of information about issues associated with death and dying.
www.dyingmatters.org
Local councils' "Tell us Once" This service makes it is easier to tell the council about a death in Norfolk
0344 800 8020
---
Age UK Norfolk's Bereavement Advice Service offers practical help and support for older people who are recently bereaved. The service is free and confidential. They also provide a factsheet.
Dowload the leaflet: Click here. 
0300 500 1217
www.ageuknorfolk.org.uk
advice@ageuknorfolk.org.uk 
---
Big C Centres support those bereaved through cancer. Visit the website for details of local centres.
www.big-c.co.uk
The Big C Centres:
Norwich: 01603 286 112
Great Yarmouth: 01493 453 100
King's Lynn: 01553 818 737
---
Cruse Bereavement Care
0808 808 1677
www.cruse.org.uk 
---
Nelson's Journey support bereaved children and young people.
www.nelsonsjourney.org.uk
enquiries@nelsonsjourney.org.uk 
---
You may be entitled to Bereavement Allowance and funeral payments.
0345 606 0265
www.gov.uk/funeral-payments/how-to-claim 
---
The Counselling Directory can help you to find a local counsellor if you feel you may need help with coming to terms with a bereavement – or call our Advice Line.
---
Norfolk Carers Advice Line 
We can put you in touch with a range of agencies throughout Norfolk and provide emotional support to you, if you want to talk about
bereavement.
0808 808 9876 
---